Hi MIM friends!
Monday again already which is fantastic because it means the start to another fabulously fun linky party.
You all totally blew us away last week with our amazing entries.
Our featured entry this week comes to us from
JOEY
Sweet!! Love your card Joey. Fantastic layout for this gorgeous image.
Thanks for sharing with us.
Our winning commenter is
EVELYN who left a lovely comment for MAY PARK
Congratulations Evelyn, thank you for getting in to the spirit of MIM. Please
contact me
to organise your prize
MAKE IT MONDAY #132
is now open
Please link up your paper creations at then end of this post.
We are very excited to have again our fun sponsors Bugaboo Stamps! Everyone loves these fun and sweet digis!
Everything That You Ever Wanted to Know About Bugaboo Stamps: A Short Essay
As if raising five children in the frozen land of the North was not enough of a challenge, Jodie Mackrell decided to dip her cold little Canadian toes into the world of papercrafting by opening an online store full of her illustrations. That was two years ago. Today Bugaboo Stamps is one of the leading companies in digital images, and we're still growing! From seriously snarky to sugary sweet to sublimely soulful all the way over to the other side of the super sexy spectrum, you're bound to find all that you need and more to create your paper projects. Jodie works very hard to provide New Releases and Freebies every week!
Bugaboo Stamps are offering a very generous prize of winner's choice of 7 single digis!
Remember, to be in the running to win the prize from our sponsor this week just leave a comment for another entry. Be sure to mention you saw them on Make It Monday. The more entries you comment on the more chances you have of winning!
The talented ladies of the MIM team have created some awesome projects to kick start things this week.
Be sure to stop bye and say hello and check out who they chose as their favourite pick for the week.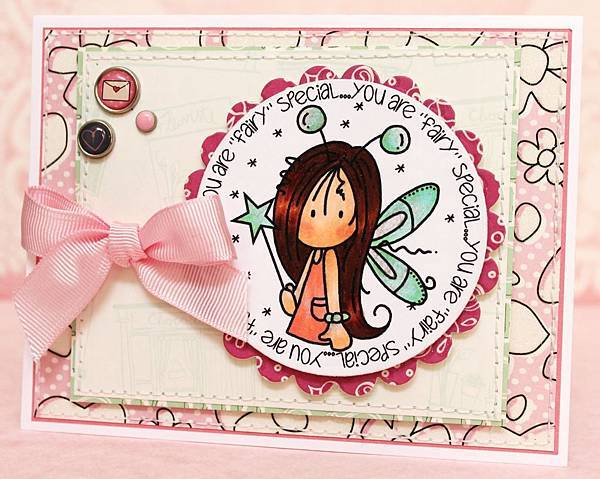 March 2013 Calendar Page
The Make It Monday Linky Party is Now OPEN!!
It is a great way to showcase your most recent creation or even to share your favourite make from ages ago! You don't need to create a whole new post, linking back to the original post is just fine with us. So come on and join in the fun and share with us your beautiful paper creations!! There is inspiration to be found and blogging buddies to be met!
Michelle :o)